Tanzania has an unusual variety of beaches to offer and, it's just the perfect way to end a mountain climb or a safari. The islands of Pemba, Mafia and Zanzibar have the typical tropical sandy beaches as do the areas on the mainland coast around Pangani, Bagamoyo and south of Dar es Salaam.
On the shores of Lake Tanganyika and Lake Victoria there are also beaches if one prefers fresh water. The choice is yours!
Zanzibar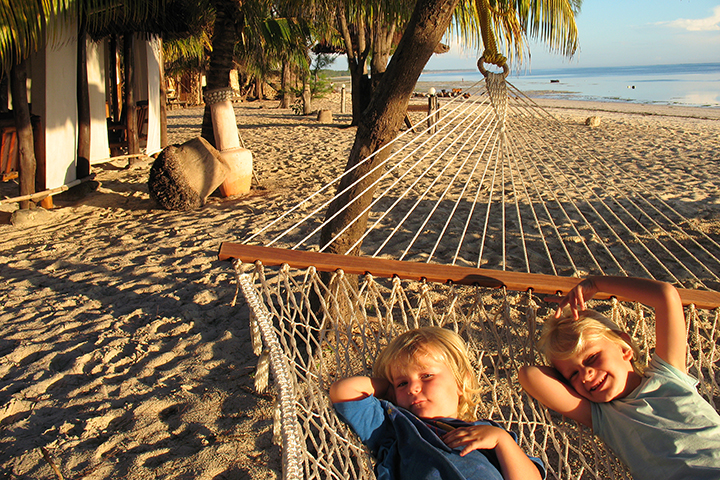 The exotic island of Zanzibar is located in the Indian Ocean about 40 km from mainland Tanzania. Its' cultural heritage, magnificent palaces, idyllic beaches and the scent of tropical spices make the island a very special holiday destination.
Experience the charm of Stone Town walking through the winding streets of old Arabic houses and verandas, Arabian-style palaces and, passed the famous carved and decorated doors of Zanzibar. Discover the island's history and visit the former Slave Market and the marketplace. Treat your senses to the aromatic and flavourful spices, tropical fruits and spice teas of Zanzibar.
The endless sandy beaches on the east coast are an ideal spot to relax. Here, in the shade of coconut palms, you will find the charming bungalows of Bahari View Lodge. The fringing coral reefs protect the island from the waters of the Indian Ocean. The restaurant and the beach bar are situated in the tropical garden – a perfect place for a sundowner with a spectacular view across the turquoise ocean. Come and indulge in one of the world's last remaining paradises.
Getting there
Ethiopian Airlines, KLM / Kenya Airways and Condor fly from Europe to Zanzibar Airport (ZNZ). There are also good regional connections. Additionally, ferry boats operate between Dar es Salaam and Zanzibar. Transfer time from Zanzibar Airport of from the seaport to Bahari View Lodge is approx. 1 hour.
Excursions & Activities
daytrip to the historical Stone Town (World Heritage Site)
diving and snorkelling
Jozani Forest Tour
Spice Tour
Dolphin Tour
Mafia Island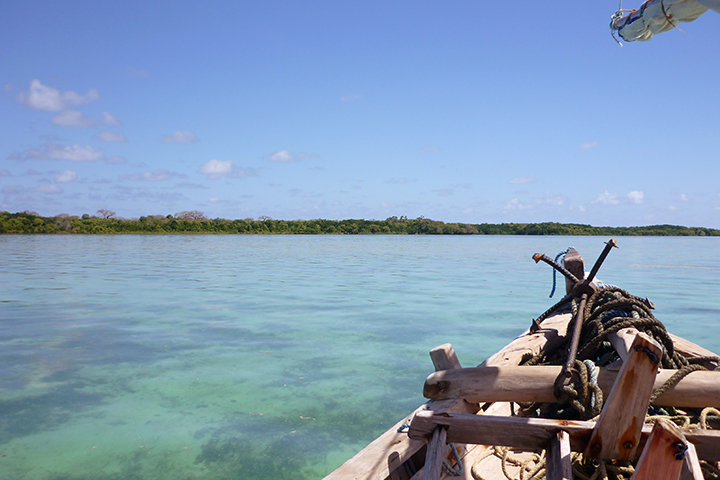 Mafia Island is a popular destination for visitors to relax after their safari and the island's relaxed and secluded beaches offer privacy and comfort for discerning travellers. Mafia's incredible and unspoiled dive sites have remained a well-kept secret of diving aficionados and beach recluses for years, but now the island is fast becoming a preferred destination.
Getting there
Fly to Mafia from Arusha, Zanzibar and Dar es Salaam. Flights land at Mafia Airport which is but a five minute walk from Kilindoni, the main village of Mafia.
Excursions & Activities
Mafia Island Marine Park
snorkelling & diving – crystal clear water, array of colourful coral gardens, walls at many levels, numerous shelves and coral heads
deep sea fishing
visit local traditional markets
walking and biking options are available on nature trails around the island
Pemba Island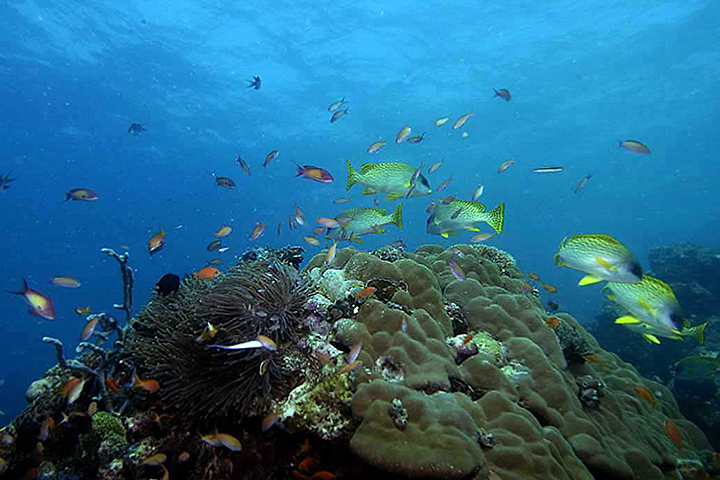 Traditionally part of the Zanzibar Archipelago, Pemba is fast becoming a unique destination in its own right. For centuries, Pemba's clove plantations and spice fields provided the Omani Sultanate in Zanzibar with money for trade and military dominance over the surrounding areas.
To this day, the island is still a major spice producer in the archipelago. Visitors flock to Pemba's shores, dotted with desert islands and throngs of coconut palms, for some of the best diving in the Indian Ocean. The Pemba Channel drops off steeply just off the west coast and the diverse species of marine life and coral are truly exceptional. As tourism is still in its early stages, a trip to Pemba's unspoiled shores and pristine waters is the underwater adventure of a lifetime.
Getting there
Fly to Pemba from Arusha, Zanzibar, Dar es Salaam and Tanga. Flights land at Karume Airport, 6 km east of Chake Chake (Pemba's capital).
Excursions & Activities
diving
snorkelling
Pujini Ruins
Ngezi Forest Nature Reserve – see the endemic Pemba flying fox with a wingspan up to 1.8 m
Misali Island Tour – idyllic beaches, nature trails, snorkelling, superb diving
cultural tour
bullfighting in Kengeja
Pangani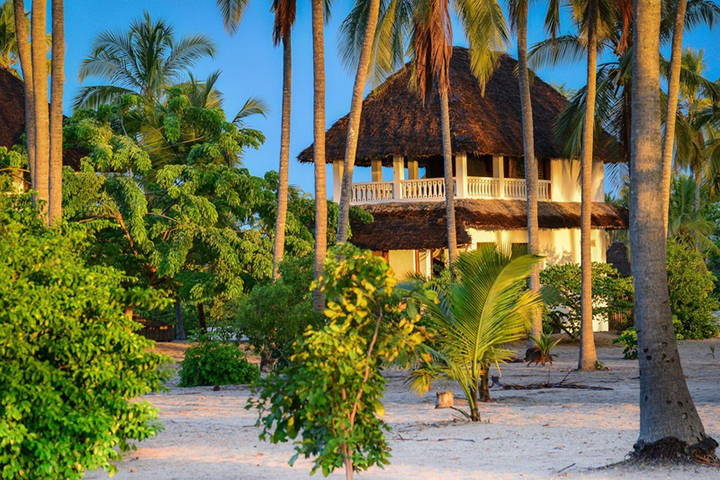 Where the massive Pangani River empties itself into the Indian Ocean, a village has grown. Once a centre of Swahili trade with the African mainland, the town of Pangani is now a sleepy backwater that little remembers its days of splendour. Old buildings and houses along the main road offer lived-in examples of colonial and traditional Swahili architecture, the buildings slowly crumbling against the monsoon winds.
Historical interest aside, the clear watered, white, sandy beaches, with nearby coral reefs, invites an assortment of water recreation and relaxation.
Getting there
Drive to Pangani or fly from Arusha, Moshi, Zanzibar and Dar es Salaam.
Excursions & Activities
diving & snorkelling
Maziwe Island Marine Reserve
deep sea fishing
kayaking
boat trip up Pangani River
cultural tours of historical cities of Pangani and Tanga