Climbing Kilimanjaro is naturally the ultimate adventure! Wilkinson Tours offers different routes to the top of this mountain and its sister mountain, Mt. Meru.
Simply click on the title below to read more about the particular route…
Mt. Kilimanjaro - Marangu Route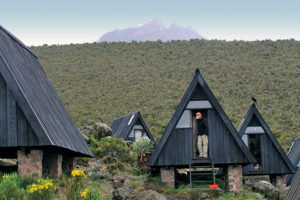 Marangu is by far the most popular route used for summiting Kilimanjaro and better known as the "Coca-Cola Trail". It's also the only route that offers mountain hut accommodation, a bonus when the weather is not always sunny and dry. All your equipment and supplies are carried by porters and a cook prepares all your meals. The route is less scenic because the ascent and descent are done via the same trails.
Mt. Kilimanjaro - Machame Route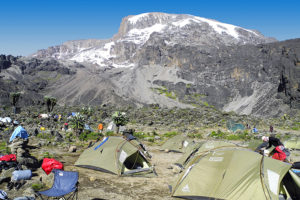 This is probably the most beautiful route up Kilimanjaro. The Machame Route (also referred to as the "Whiskey Route") offers strictly tents only, this makes it better suited to the slightly more adventurous climber rewarding him or her with a scenic splendour. This route is normally completed in a minimum of 6 days with the option of extending the route to 7 days.
Mt. Kilimanjaro - Lemosho Route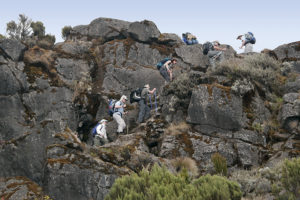 The Lemosho Route offers an unspoiled, remote and beautiful trail up to Shira Plateau. It can either be used in combination with the Western Breach Route or with the Kibo South Circuit ascending via Barafu Camp. This route is one of the quietest on the mountain and offers panoramic vistas and some game viewing as the forests around the Lemosho Glades are rich in buffalo, elephant and other big game animals.
Mt. Kilimanjaro - Rongai Route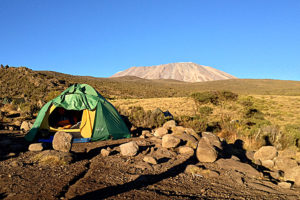 The Rongai Route is the only route that ascends Kilimanjaro from the north, just east of Rongai village on the border between Tanzania and Kenya. This route retains a sense of unspoiled wilderness and offers a different perspective on Kilimanjaro. It is moderately difficult and is recommended for those with less experience.
Mt. Kilimanjaro - Umbwe Route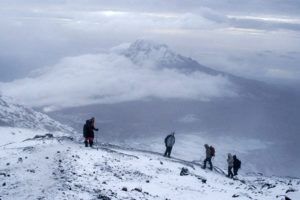 The Umbwe Route is the most spectacular, direct and therefore the most demanding route. This route is short, steep and does not provide the necessary stages for acclimatization. It is only recommended for strong, acclimatized hikers.
Mount Meru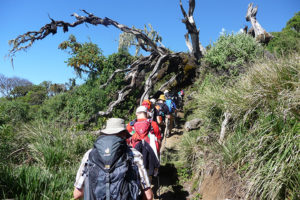 Mt Meru is one of Africa's most beautiful, dormant volcanic cones. Standing at 4566 m, it is the second highest mountain in Tanzania and also the fifth highest mountain in Africa! The rewarding climb to the summit takes you through grassland and lush forest, where you are likely to spot wildlife. Stunning sights into the crater and breath-taking views across to the majestic Kilimanjaro make this an incredible climbing experience!