Climbing Kilimanjaro is naturally the ultimate adventure! Wilkinson Tours also offers climbs on many other spectacular mountains in East Africa. Whether you are a rambler, a seasoned hiker or a climber we're sure to find the right terrain for you.
Below you find a brief introduction to all the mountains and trekking options available in Tanzania. Click on the title to read more, and found out what trips we offer to this destination…
Mt. Kilimanjaro (5895 m)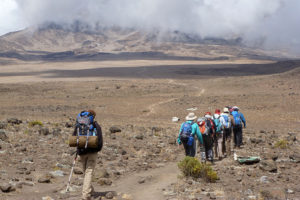 Tackling the highest mountain in Africa is a once in a life time adventure. We offer a variety of routes up Kilimanjaro, each of which has different characteristics and features.
Our personal recommendation is the Rongai Route if you seek a bit of peace and quiet or, the Lemosho Route – a slightly more adventurous trail with incredible scenery.
Mt. Meru (4566 m)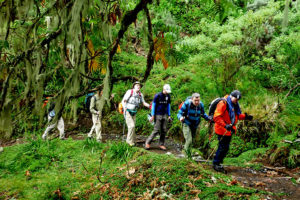 Mt Meru is one of Africa's most beautiful, dormant volcanic cones. Standing at 4566 m, it is the second highest mountain in Tanzania and also the fifth highest mountain in Africa! The rewarding climb to the summit takes you through grassland and lush forest, where you are likely to spot wildlife, and onto the knife-edge crater rim. The entire trek, with accommodation in huts, takes 3 to 4 days and is an excellent way to acclimatize before taking on its' big brother, Kilimanjaro!
Ngorongoro Conservation Area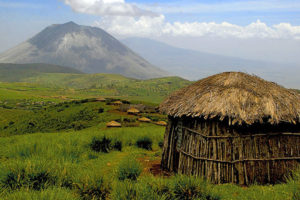 Walking in and around the Ngorongoro Conservation Area is a wonderful experience exposing you not only to stunning scenery but wildlife too! Suitable trekking routes include the area from Olmoti Crater to Empaakai Highlands and down to the Great Rift Valley, the Northern Highlands Forest Reserve and the Eastern Plains around Nasera Rock, Gol Mountains and Olkarien Gorge.
Ol Donyo Lengai (2960 m)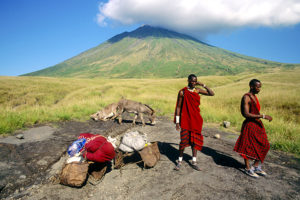 In a remote corner of Tanzania stands an astonishing mountain called Ol Doinyo Lengai ("The Mountain of God" in the Maasai language), where lava fountains harden in midair then shatter like glass. The summit of this strato-volcano affords direct views into the caldera of Tanzania's only officially-certified active volcano, and the world's only carbonatite volcano; records of eruptions have been maintained since 1883.
Mt. Hanang (3420 m)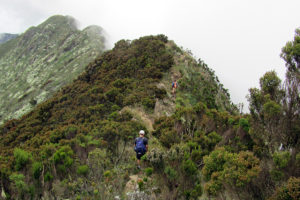 One of Tanzania's most rewarding mountain treks is also one of its least known. The volcanic Mt. Hanang, Tanzania's fourth-highest mountain, rises steeply above the surrounding plains between Babati and Singida and you will likely be the only climber on the satisfying trek to the summit…
Usambara Mountains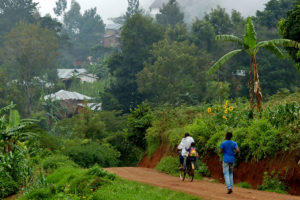 The Usambara's are a part of the ancient Eastern Arc chain which mountains stretch in a broken crescent from the Taita hills in southern Kenya down to Morogoro and the southern highlands. They are estimated to be at least 100 million years old and the rocks forming them may be as much as 600 million years old. The mountains are home to an exceptional assortment of plants and animals and represent one of the highest degrees of biodiversity on the continent.